Jug Band Anarchy!
Sunday Aug 19th 2007

With a whole hog pen of Jug Band musicians!
Come down and jam with us!
Panhandle of Golden Gate Park
San Francisco, California
1-5pm

Free

Sunday Feb 18th
Live @ The Rite Spot
2099 Folsom Street in SF
Playing with our favorite band, the legendary Stella!

Tuesday Feb 13th 9:30pm (ish)
Live on the air! on the Meaty Paws show on KALX, Berkeley 90.7 FM!

Brainwash with Stella July 9th 2006!!

Ukey Stardust at the Fillmore!!!
June 15th, 2006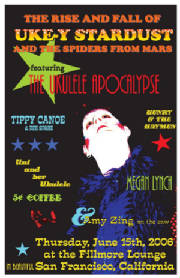 Ukey Stardust @ Chabot Space and Science Center!
May 26th 2006
May 12, 2006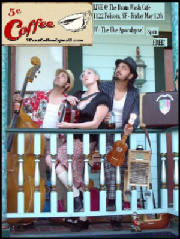 4-23-06